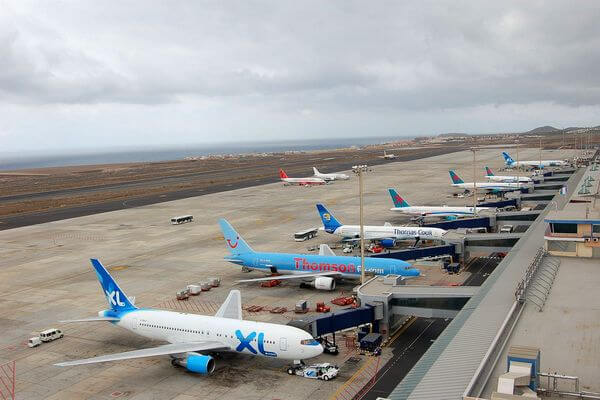 Tenerife South Airport or Reina Sofia, unlike its northern neighbor, Los Rodeos, has one important advantage: it works at night. Due to this circumstance, tourists have the opportunity to fly to the largest island of the Canary archipelago in the morning, and in the afternoon, and late at night. But soon everything will change, and Reina Sofia will not work at night. This is a temporary measure that will goes on 3 months, starting from April 3 and ending on June 30, 2018.
The upcoming closure of the Tenerife South Airport at night will be associated with works being conducted on its territory. The management of AENA has decided to improve the quality of the airport runway. Works on its restoration will be carried out at night, therefore at these hours Reina Sofia will not accept flights from mainland Spain, Great Britain and Russia.
The company AENA (Spanish airports and air navigation) seeks to improve the quality of passenger service, allocating huge sums for this. For the reconstruction of the runway it has provided 4.7 million €. Not so long ago, thanks to the joint actions of AENA and the Ministry of Internal Affairs, the electronic passport control service was operating on the territory of the airport. It will improve the quality of border controls for tourists arriving in Tenerife and increase the capacity of passengers per day.
An alternative is currently being considered for opening the North Airport at night for the period of rehabilitation work in Reina Sofia, because the number of people who wish to relax in the Canary Islands is increasing every year. Closing a Southern airport at night at the beginning of a high season can make it difficult to visit Tenerife and then demand will exceeds supply.
On how to get from the airport Tenerife South to the resorts, you can read the link. The AENA management has not yet made a final decision on whether Los Rodeos will be operated at night or not, but such an alternative would be the most reasonable in the current situation.